The Hartford is dedicated to providing PIA members with extraordinary customer service and value. The Hartford Flood program offers a simplified enrollment process, competitive commissions and allows agents to broaden their offerings to customers who are in areas susceptible to flooding.
With The Hartford, PIA members will get the best in service with: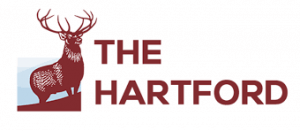 A dedicated and knowledgeable book transfer team.
A dedicated, local sales director for your territory.
Training and continuing education credits.
Proprietary flood CAT e-alerts.
Easy-to-use marketing and sales tools.
State of the art analytics and tools to help you cross-sell to your existing customers
Through The Hartford Flood's online platform, we offer the most advanced Internet services available including:
Flood zone determinations.
Claims reporting.
Policy database download and maintenance.
Electronic application submission.
Electronic movement of premium and commission funds.
Production reports.
Assistance in obtaining elevation certificates.
Repetitive loss review.